Robotic Process Automation For Manufacturing Companies
Let us revolutionize your customer engagement with cutting-edge solutions and provide superior support to deliver exceptional satisfaction for manufacturing companies.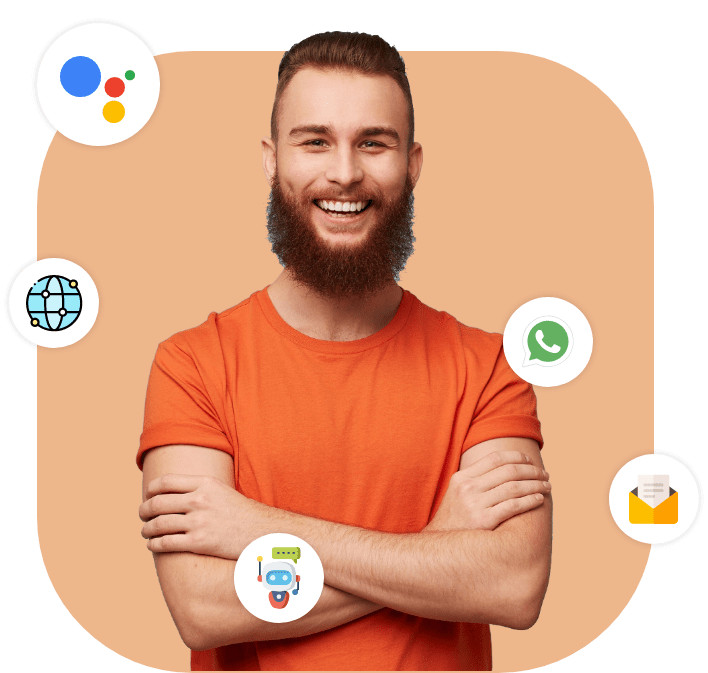 Customize the UI of your live chat interface as per your brand style and personality to match the look and feel of your website.
Share your files with others across different locations and collaborate online effectively with live chat support.
Make your customer conversation as interactive as face-to-face with the video upgrade option to your phone conversation.
Track visitors as they move through your website in real-time and send proactive chat invites.
Customize your chatbot with thousands of pre-built skills or add your own skill in seconds.
Configure responses and align them to your corporate communication guidelines and customer expectations.
Benefit from integrating your chatbot with complex custom core systems, CRM, ITSM, RPA, and many more.
Customize the UI of the chatbot with carousels, product images, weblinks, and other custom elements.
Voice Bot analyses the customer queries, understands user needs and automatically responds to them.
It can transfer calls to respective agents based on the customer's query or request.
Evaluates customer's speech in order to determine and understand the context, and sentiment.
Provides detailed analytics and key performance metrics to continuously improve the bot.
Email Bot's proprietary NLU Engine processes and understands complex user queries with a high degree of precision.
The bot understands the customer's request, the sentiment of the email, creates a classification and drafts a response for the email.
The AI engine analyzes the email and either forwards it to the correct department or directly responds to it.
An agent analyses customer interactions and key performance metrics to continuously improve the bot.
Healthai - Healthcare Assistant
Improve Performance
Elevate operational efficiency to all sections of your facility with easy-to-access data and AI-powered insights.
Transform Patient Experience
With conversational healthcare, you can optimize every patient journey, enhance diagnosis & treatment.
Streamline Population Health Management
Ensure seamless access to every patient EHR available within a single window to ensure faster and comprehensive care based on real-time data.
Ensure patient records accuracy
Ensure patient records accuracy with NLP-powered EHRs and derive valuable insights to predict future possibilities of specific diseases.
EVA - Employee Virtual Assistant
Smoother Onboarding Experience
Easily automate repetitive onboarding procedures such as employee documentation, form submissions, assessments, and orientation.
Multilingual Auto-Response
Integrated our ITSM virtual assistant into any existing ITIL service management system with ease.
Faster Access to HR Documentation
Reduce the overall time-to-deployment with datasets of 250+ different use-cases that have been tried and tested for various ITIL related business challenges
Facilitate HR Services
Measure the urgency of requests and prioritize tasks with agility with the help of Meta-Learning and accurate Sentiment Analytics.
Flash - ITSM Virtual Assistant
Incident Management
Ensure prompt incident handling and incident resolution with utmost accuracy with our ITSM virtual assistant
Knowledge Management
With our ITSM virtual assistant, IT helpdesk agents can access an unlimited volume of data from knowledge databases.
Omnichannel Self-Service
Our chatbots can handle low-tier incidents, saving plenty of time for agents and employees and letting them focus on complex issues.
Asset Management
Our ITSM virtual assistants help IT helpdesk teams monitor and manage IT hardware and software assets, and identify anomalies in real-time.
EVA - Employee Virtual Assistant
Resolve Customer Incidents Faster
Integrate different platforms and channels onto a single interface to ensure Contact Centres can address concerns faster.
Deliver more Personalised Experiences
By gaining access to real-time customer data, EBCx utilizes NLP and Meta-Learning to deliver a more personalized experience to customers.
Seamless Multi-Channel Communication
EBCx is capable of communicating with customers through their preferred medium, irrespective of the choice.
Reduce Human Error
EBCx automates communication across your Contact Centre, reducing human error and mistakes.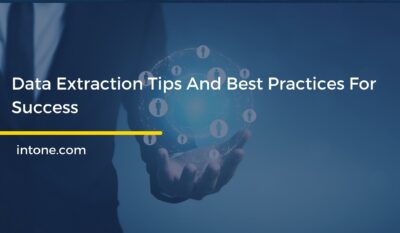 In today's data-driven world, businesses rely on valuable information to make informed decisions,...