Sowing the seed for a better tomorrow
Corporate Social Responsibility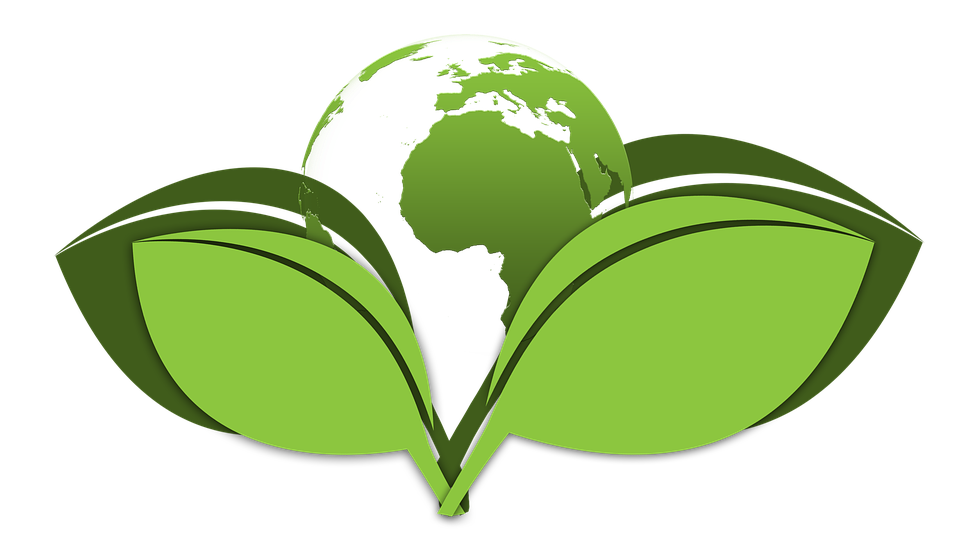 Intone has a strong passion for supporting the local community. Whether its jobs, community outreach, education, or financial, Intone is there to make sure it can help in any way to maximize the value of the community.
Intone is a proud sponsor of the Dreamscape Foundation, who facilitates many of the programs for us, and ensures that the help is reaching those in need that meets our mission.
SMART WITH SIGHT, KUMASI, ASHANTI, GHANA
The aim of the project is to eliminate avoidable childhood blindness and visual impairment in Ghana by the year 2020 and ensure that no child with the potential to excel academically performs below average due to problem with his or her visual system.
This he seeks to achieve through :
Free screening of an estimated 100,000 children in a selected 1000 Primary and Junior High Schools in Ghana
Provision of free medication for treatment of less complicated eye conditions such as vernal conjunctivitis, allergic conjunctivitis etc. and vitamin A supplement for children with vitamin A deficiency related eye conditions.
Provisions of free spectacles for children with uncorrected refractive errors that interfere with they're learning and school adjustment.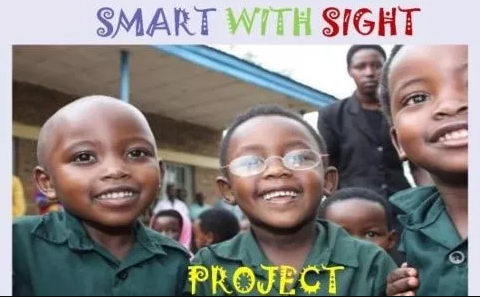 Help us make cycling safer for Migrant Workers!
We are sponsoring a group of 20 teachers from the National Institute of Education (NIE). We are managing and executing a community outreach project in Singapore.
Many cycling accidents happen due to the poor visibility of the cyclists without bicycle lights while riding at night. This is because a large proportion of the cycling community are low-income Migrant Workers (MWs), who cannot afford to purchase proper safety equipment.
Our project, called The Safety Cycle aims to improve the current situation by:
Educating MWs on safe cycling
Making the proper safety equipment accessible to them.
In the process, we also hope to foster inclusivity between fellow Singaporeans and the Migrant Workers.
We are powered by the National Youth Council (NYC) and are partnering Safe Cycling Task Force (SCTF) and SDI Academy to organise a one-day event consisting of an informative workshop and an interactive cycling trip in the vicinity.
The cycling trip serves as an avenue for the Migrant Workers to practice what they have learnt and is also an opportunity for the local cycling community to socialise with them over a common interest.
We are piloting the project and starting on a small scale. But in the long run, we hope our project will involve and influence more stakeholders like university cycling clubs, companies and even individuals to join the project. They can become safe cycling ambassadors and help educate the migrant workers, donate pre-owned gear that are in good condition or fund the project through ways like offering free bicycle checks and maintenance for them.
Safe Cycling for Them, Safe Cycling for Us. Help us secure a safer cycling environment in Singapore.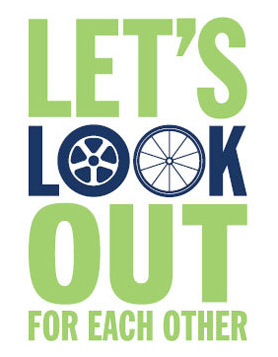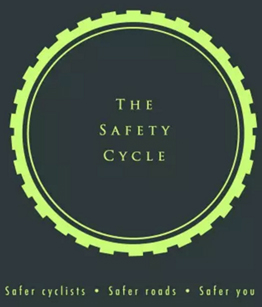 KINDNESS FOR BLINDNESS, ANDH KANYA PRAKASH GRUH TRUST SANCHALIT, AHMEDABAD, GJ, INDIA
Andh Kanya Prakash Gruh is a school for an incredible group of visually impaired girls from the ages of 5-32. There are 180 girls that are housed at this school in Ahmedabad, India. This organization started in June of 1954 and has been growing since. Their main goal is to educate these talented girls and provide them with the means necessary to help them lead a future filled with happiness. These talented school girls make a wide variety of items such as; office files, footmats, food items, rakhi, diyas etc., that can be purchased. Some of the goals that this school strives to achieve is providing education, training girls to help achieve self-reliance, developing musical talents, teaching home management, providing medical treatment, rehabilitation into society, and finding suitable marriage partners. Andh Kanya Prakash Gruh has helped made a difference by providing support for these girls' to give them a better tomorrow. To learn more about this wonderful school, visit their website at www.akpgschool.org
We are committed to this project and hope through our efforts we are able to make a difference in these girls' life.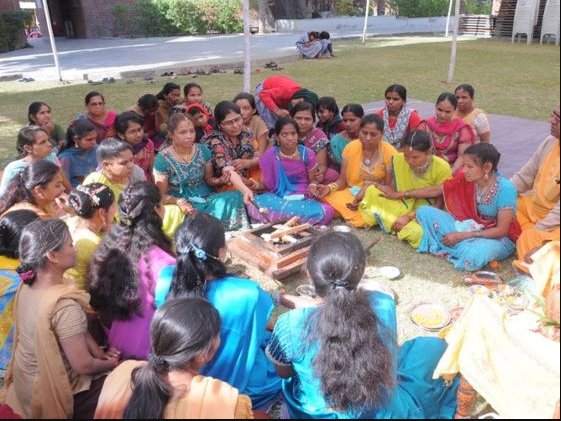 ADAPTIVE TECHNOLOGY EQUIPMENT FOR THE BLIND AND LOW VISION, 
DREAMSCAPE FOUNDATION
, FLANDERS, NEW JERSEY, USA
Our Goal is simple:
We are looking to continue to help provide tools, equipment, and education to those children and adults who are blind and have low vision impacts. We also help them cope with the change, or prepare them and their families for the upcoming impacts via education programs.
Dreamscape offers 2 Programs:
First Diagnosis Program

Made up of individuals average age between 16-25 years old
Students and young professionals impacted by blindness
Low income individuals or families who cannot afford equipment
Children from 6-12 who are experiencing legal blindness at an early age and need a program to help them and their families manage the impact

Educational Program

We teach about impacts of vision loss and how to overcome -Tools, techniques, and other strategies to cope with blindness
How to prepare for Blindness
How blindness of a loved one impacts the families'
Equipment and Services offered to help

Frequency

Depends on the individuals and their maturity level of their disability
Training and education are offered monthly and quarterly, as well as on-demand for larger groups
Equipment help usually starts with a couple of visits to get to know their needs, then training thereafter for usage.
Stopping by from time to time for updates, Q&A, and make adjustments to their support level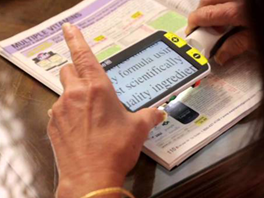 Meet Avery Rann. She is a beautiful, silly, incredibly imaginative, and crafty 6-year-old girl. Avery loves Disney Princesses, arts and crafts, making desserts with Grandma, and laughing. She lives a wonderful, happy life with her mom, Barb (Bell) Rann; dad, Russ Rann; and younger siblings, Roscoe and Charley. The Rann family live together in Sarasota, Florida among many loving family members and friends. Avery and her family are also blessed by a large network of family and friends in the Chicago area.
In July 2016, The Rann family's life was turned upside down. After complaining of headaches for several days, Avery was brought to the emergency room where a CT Scan revealed a tumor in her brain stem. She was transferred to Lurie Children's Hospital in Chicago where she will undergo brain surgery to biopsy the tumor in order to determine whether the lesion is aggressive or non-aggressive and subsequent treatment options.
Surgery to remove the brain tumor is not an option given its location. However, we are praying that it is treatable in another way, so our beautiful, sweet Avery has the hope of surviving her childhood.
In the upcoming months, the Rann family will experience tremendous financial burden such as medical bills, driving Avery to and from treatment in St.Petersburg (a two-hour round trip) and unpaid time off work.
On behalf of the Rann family, thank you for your continued prayers, generosity and support.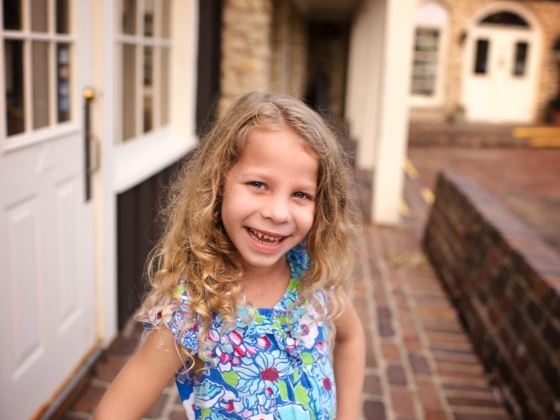 PROVIDING FOR CHURCH AND THE CHILDREN, ST. JUDE'S THADDEUS, 
DREAMSCAPE FOUNDATION
, BUDD LAKE, NEW JERSEY, USA
St. Jude focuses on a close-knit community. It's this type of dedication and determination that drew us to helping them with their mission and goal. We support various activities at St. Jude and help them evolve the community.
Children are our future, help them today!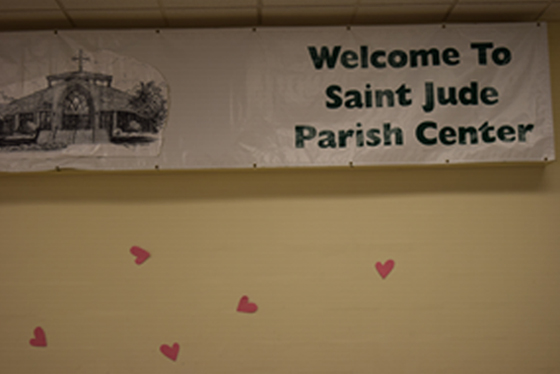 Every holiday, we ensure that we can do our share by providing toys to the children who need them and make sure everyone has something to open during the Holiday season.
Dreamscape Foundation goes above an beyond by also delivering toys locally to children's orphanages, schools for the underprivileged, and also to local hospitals to put a smile on the children's faces during their rough times, the least we can do.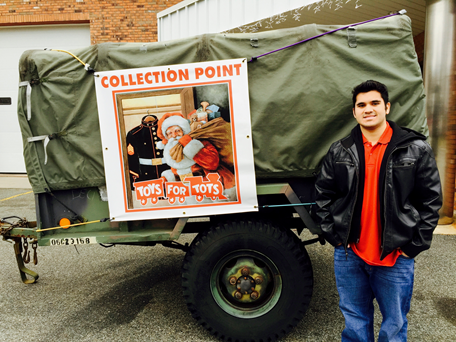 YANGON ORPHANAGE, YANGON, MYANMAR, BURMA
Helping a group of visiting three orphanages from 8-11 December 2016. It has been our heart to return back annually and have been doing so for the past years.
We are aiming for sustainable living but at the same time, hoping to gift them a Christmas treat.
We will help us in these ways
Buying chickens for their chicken coop
Seeds for vegetable growing
Sacks of rice and potatoes
Shoes/Slippers
Soap/Shampoo/Toothpaste/Toothbrushes
Cooking a Christmas meal for them
Gifts for them – local snacks/games/balloons
Bibles/Sermon CDs